Learn the success stories of our customers!
Do you want to learn more about us and the way we work?
Are you interested in cooperation?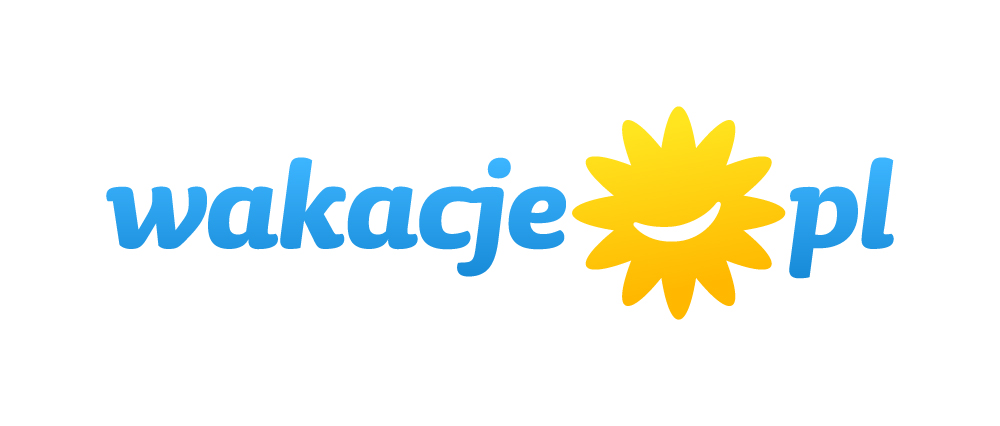 Enovatis S.A. is the largest multi-brand operator in the domestic tourism market and a dynamically growing player in Polish e-tourism. Our team are avid travellers, which ensures reliable quality of service. More than half a million people have travelled with Enovatis! With our many years' experience and professional approach, we guarantee our customers and business partners safety, satisfaction and quality services. The tourism portals operated by Enovatis are visited by millions of users every year.
We have been a leader in the Polish e-tourism market for years and thanks to our dynamic growth we have introduced our services to Central and Eastern European markets in Lithuania, Latvia, Estonia, Ukraine, Romania and Hungary. To maintain quality customer service we decided to train our consultants in the official languages of these countries. One challenge we encountered while looking for a language school was to plan a course that would not interfere with the shift-based schedule of the consultants. It was necessary to have a flexible class timetable arranged on an ongoing basis. Another challenge was to find the teaching staff for those languages. We selected Skrivanek language school mainly due to their experience with holding similar
courses
, their tools enabling individual course plan instead of on-site classes, and their experienced team of teachers of all the languages we needed.
From the very beginning we were supported in organisational matters, and the process of selecting the method and specifying the training objective. Together with the Skrivanek language school team we defined our expectations for the learning programme and basic topics. We knew upfront what each stage of the project would look like and Skrivanek language school appointed a single point of contact who worked as our methodological assistant so the project could run smoothly. As a result, we launched
one-to-one courses
for selected employees in a virtual classroom, an advanced tool that enabled them to keep in touch with the teacher and learn remotely. Skrivanek language school also arranged the necessary training about program use and course organisation for our employees. This ensured comfortable work, smooth running of the training and, as a result, effective learning.
By working with Skrivanek language school, we have been able to meet our company's strategic objective to expand our operations in Central and Eastern Europe. The aim of the language training has been achieved: we now have qualified and committed employees who can fulfil their duties in a professional manner. Thanks to the solutions and the training format we selected, we were able to eliminate the risk of poor employee attendance and lack of motivation, as well as all the logistic and organisational difficulties we had previously experienced while carrying out language training projects. The training provided our employees with an opportunity to grow personally, improve their professional qualifications and learn new skills.
Here are some testimonials from participants:
"The course made a positive impression on me. I have learnt to speak basic Romanian, which I now use in my everyday work. This gave me a foundation for further learning. I've been able to become familiar with tourism-related topics using a foreign language. I was very happy with the teacher, who answered all my questions, offered a lot of help and kept supplying new resources to make the learning process easier for me," says Kinga Żelazna, who attended the Romanian course.
Dawid Miroszniczenko, who took part in the Hungarian course, says, "I am very, very happy about attending the training course. What I've learnt is useful for my work and I'm going to improve my Hungarian language skills in the future. The virtual classroom and the training method were enjoyable and not too complicated. By the second class I had no problems using the system. The approach was professional and the bar was set higher class by class. There were also lots of games, dialogues, role-plays and videos. Awesome! I've mainly learnt to pronounce, read and write Hungarian, even though it's not the easiest language out there."


Our team includes more than 100 experienced and skilled employees. We make sure our experts thoroughly know the characteristics of our services, and pay particular attention to the continuous education and development of our employees. This is why as a beneficiary of projects co-financed from European Union funds we acquire subsidies for the continuous professional development of our staff, which allows us to react to the diverse requirements of our customers while ensuring quality service.
More than 20 years in the market
More than 100 employees
15 auditors
Over 300 customers
As employee development is essential to us and we aim to maintain quality service, in 2012-2013 we carried out the EU project "Improving the qualifications of System Rewident Sp. z o.o. employees". Besides industry-based training, English and German language courses were held. As part of the ECOVIS network, which operates in Europe, Asia and the USA, we have a customer portfolio that grows year by year. To provide a high standard of service to our international partners, it was important to find the right language service provider that would have extensive experience and offer modern, flexible solutions of excellent quality. Our objective was to increase our adaptability and competitiveness by improving the language skills of our employees.
With precise selection criteria in mind, we chose Skrivanek as our partner. Before the courses began, we had defined specific goals, organisational principles and terms of cooperation. Our employees were divided into language groups based on the results of an electronic placement system. This enabled comfortable work within the groups. Skrivanek appointed a coordinator for the project to streamline communication and provide organisational support. The course programme was designed and adapted to the needs of our employees both in terms of topics and teaching methods. Every employee was also given access to an e-learning platform, which proved an excellent tool for self-learning. Skrivanek carried out a language training programme which perfectly matched our needs. The course was delivered using both traditional methodology and the innovative blended learning method. This enabled flexibility and adjustment of the learning pace and contents to individual needs. The classes were held in a professional and interesting way, and the course programme included the specialist vocabulary used in our industry. The atmosphere of cooperation between participants and teachers promoted learning and development. We were impressed with the excellent delivery of classes, the great teacher-student rapport and the usefulness of the knowledge acquired by our employees. We were provided with a modern solution that perfectly matched our specific needs. Our objective has been met. Now we have a highly skilled and committed staff who can perform their duties professionally. Many of our employees have significantly improved their foreign language proficiency and managed to overcome communication barriers. This has allowed our company to provide services to partners from abroad efficiently and effectively.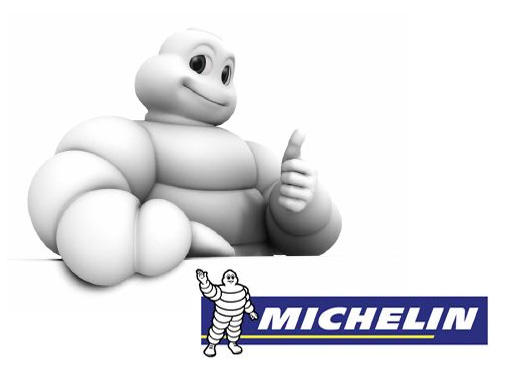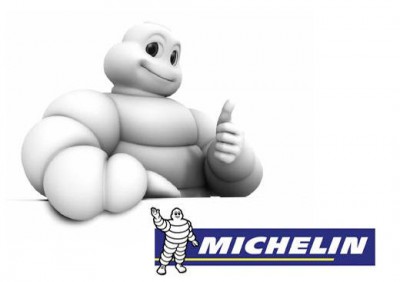 Michelin holds a leading position in all tyre markets and in travel-related services. Through our technological leadership, ability to innovate, quality products and services, and strong brands, Michelin is able to implement a global expansion strategy and improve its effectiveness in all business dimensions.
more than 112,000 employees across all continents
178 million tyres and 13 million maps and guides made in 2014
68 production facilities in 17 countries
marketing activities in more than 170 countries
We are an innovative company and we perceive development, including the development of our employees, as an essential part of our operations. This is why we seek:
modern and effective teaching solutions that meet the needs of an innovative company;
teaching / training methods that provide access to foreign language education to as many employees as possible;
teaching tools / methods that meet the individual needs of our employees and teaching method diversification.
Our company was assigned specific contact points in the Customer Service Department who were responsible for accepting and handling orders Next, we discussed and selected the most convenient course formats together; these included group and individual courses using the e-coaching, self-study and blended learning methods.
We contacted Skrivanek because we found it important to use modern language learning solutions. Skrivanek language school perfectly understood our challenges in this area, prepared an interesting, diversified proposal to address our needs and offered an attractive quote. Our portfolio of tools now includes new methods adapted to our needs. We can reach more employees, especially those who work shifts. Thanks to their flexibility, these tools have enabled us to minimise time constraints. Participants are given clear goals, know what they should focus on and what areas need improvement. Our employees take responsibility for developing their own language skills, while managers have insight into objective and reliable test results to assess employee progress.