Can't you find time to participate in classroom training?
Do you want to have an influence on when and where you learn the language?
Try innovation and check our offer of online courses!

It is a convenient and flexible solution for anyone who cares about the development of linguistic skills.
You can learn in comfortable conditions, without compromising on the training quality and having direct contact with the instructor.
In order to participate in classes, you only need a computer with Internet access and headphones/earphones with a microphone!
We carry out online courses on the basis of EFFECTO — an original teaching method which we developed in the Skrivanek language school. Due to this method, we motivate participants and instructors and put emphasis on practical training during classes.
The main objective of online courses is to develop all language competence: speaking, writing, reading and listening. Each time, the team of our methodology specialists develops an individual teaching programme and selects teaching materials which will match the profile of classes and the language competence of a participant or group. In addition to the agreed topics, we carry out classes on the basis of real materials that pose a challenge for our clients in their daily work. We use various contents and tools to personalise solutions even in the case of group classes. As part of the online courses, we carry out general (everyday), business or specialist language training. In the case of a specialist language, the training may concern language used in a given field or sector. Employers that choose online courses provide their employees with classes at time and place convenient for them. They may also propose training on niche languages. Additionally, they reduce high costs of individual training and increase the availability of conference halls or other office rooms frequently used for stationary classes.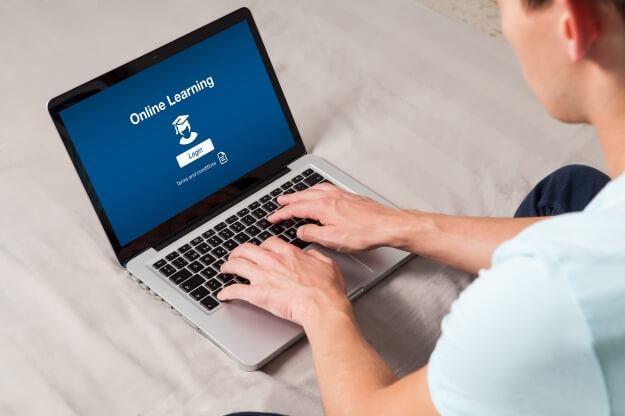 individually or in groups (small groups — up to four people);
general, business or specialist language;
all language skills: speaking, writing, reading, listening, grammar and lexis;
Polish foreign language instructors or native speakers;
any selected foreign language, possibility of classes with niche language instructors, who are not easily available;
constant visual and auditory contact with the instructor and, in the case of group classes, with other participants;
active participation in classes due to an interactive board, participants see materials presented by the instructor, solve tasks, see what the instructor or the rest of the group are writing;
possibility to listen to saved audio material or to watch saved video material;
receiving export of notes after each finished class, during classes each person has the possibility to write important information on the board next to the discussed material;
participants have all materials covered during subsequent classes within easy reach on their computers or they may print them;
possibility to record classes in order to facilitate learning correct pronunciation or to provide an absent person with the possibility to play the given classes.