Language audit
Recruitment process support.
Objective assessment of your employees' language proficiency.
Control over the language learning progress.
Meet Focus Audit Tool – tests 100% online, 25 languages, CEFR scale (A1-C1),
possibility of personalisation, results in max. 48 hours.
FOCUS
is a
tool
developed
for companies who value reliable assessments and time
– their own and their employees. It is a modern online platform that supports companies in verifying language skills of candidates, employees and training participants.
What we can offer you?
Online test from 25 languages that can assess 5 language competences (grammar, vocabulary, reading, writing, speaking). Results based on CEFR scale are ready in max. 48 hours with recommendations for future learning. With us you can save time and money!]
Recruitment audit
Reliable and objective assessment of the language proficiency of candidates applying for a job at your company. We will fully personalise tests for your needs.
Complex audit
The most thorough examination of the language skills of employees or job applicants. Determine the level of advancement, needs and increase in language competences.
Placement audit
Determines the language level of your employees to create training groups before starting a language course.
Language screening
Quick verification via phone or online communicators of the ability to communicate in a foreign language; usually used for testing job candidates.
What you can gain with Focus?
Easy selection of the best employees for the team in the recruitment process and, due to this, reduction of costs and time required for language training.

Real assessment of the scale of return on the investment in the development of employees' language competencies.

On the basis of detailed results, you can define employees in the team for whom the language training constitutes a strategic objective, which generates high costs in the budget, and employees for whom the support in the scope of foreign language learning can be treated as a benefit, which allows selecting an appropriate form of training for employees.

Specific information about progress made by each employee individually and in the form of a collective report including all audited employees.
Why Focus is for you?
access the platform anytime & anywhere 24/7

tests, results and control 100% online

personalisation of tests and communication

possibility of individual and group assessment

full control of the stages at which each test is

use the platform individually or with a team

manage what your employees can see

Verify many people at the same time
Save time and minimize the costs related to assessing language competences

Standardised assessment
Standardised assessment based on the CEFR scale (A1-C1) allows easy comparison of multiple results.

Tests suited to your needs
Choose which language skills you want to verify and personalize communication with the test taker. We can also create tests especially for you.

Results immediately
or within 48 hours
The results are ready within immediately after the test (reading, vocabulary and grammar) or within 48 hours (speaking and writing) after the test is completed.

Ensure efficient communication
Check language competences that have the biggest impact on communication in an international environment.

Quicker development
Select the right employees for your team and the training they need – Skrivanek language school will prepare the training based on the audit results.
How does it works?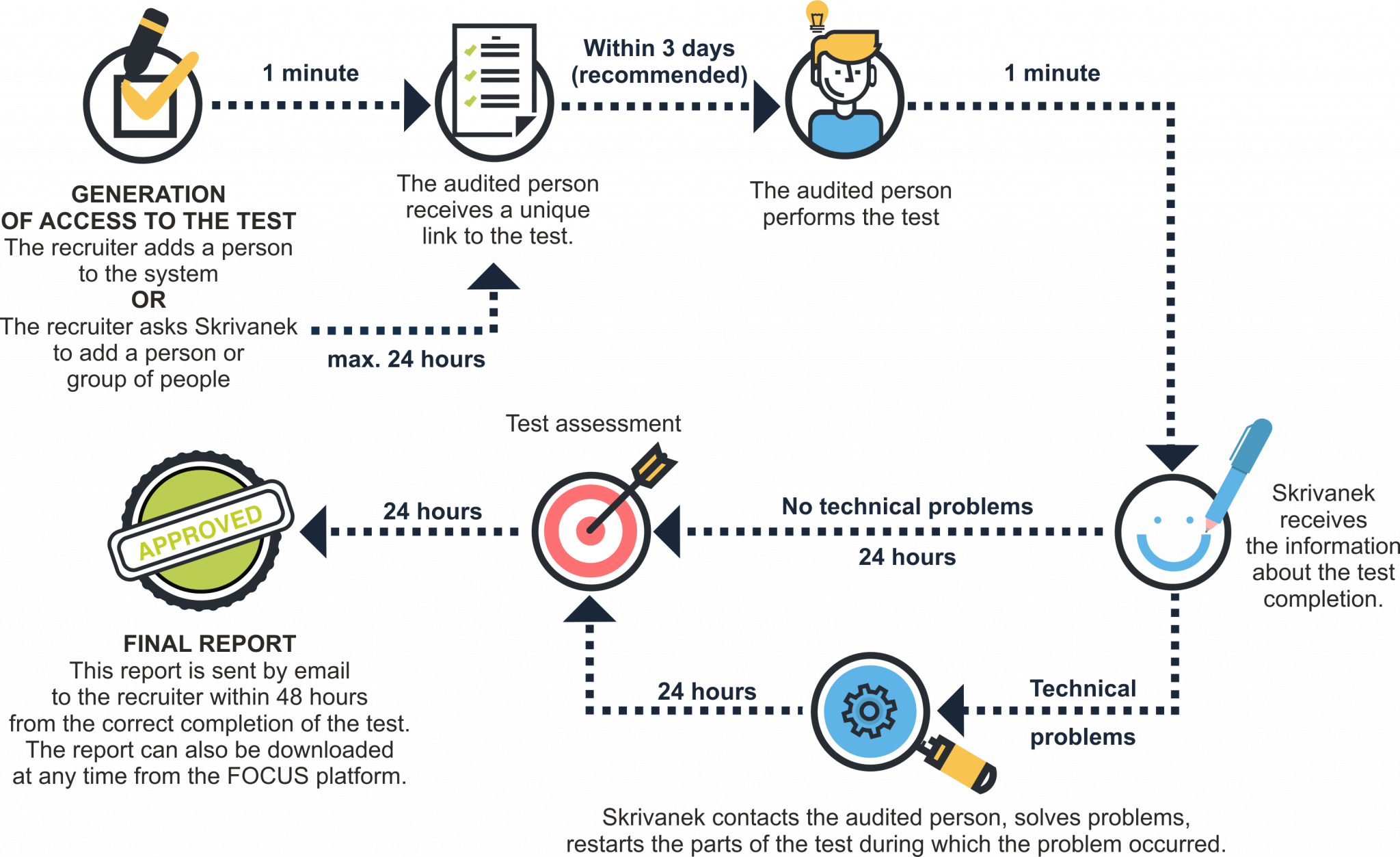 Available test languages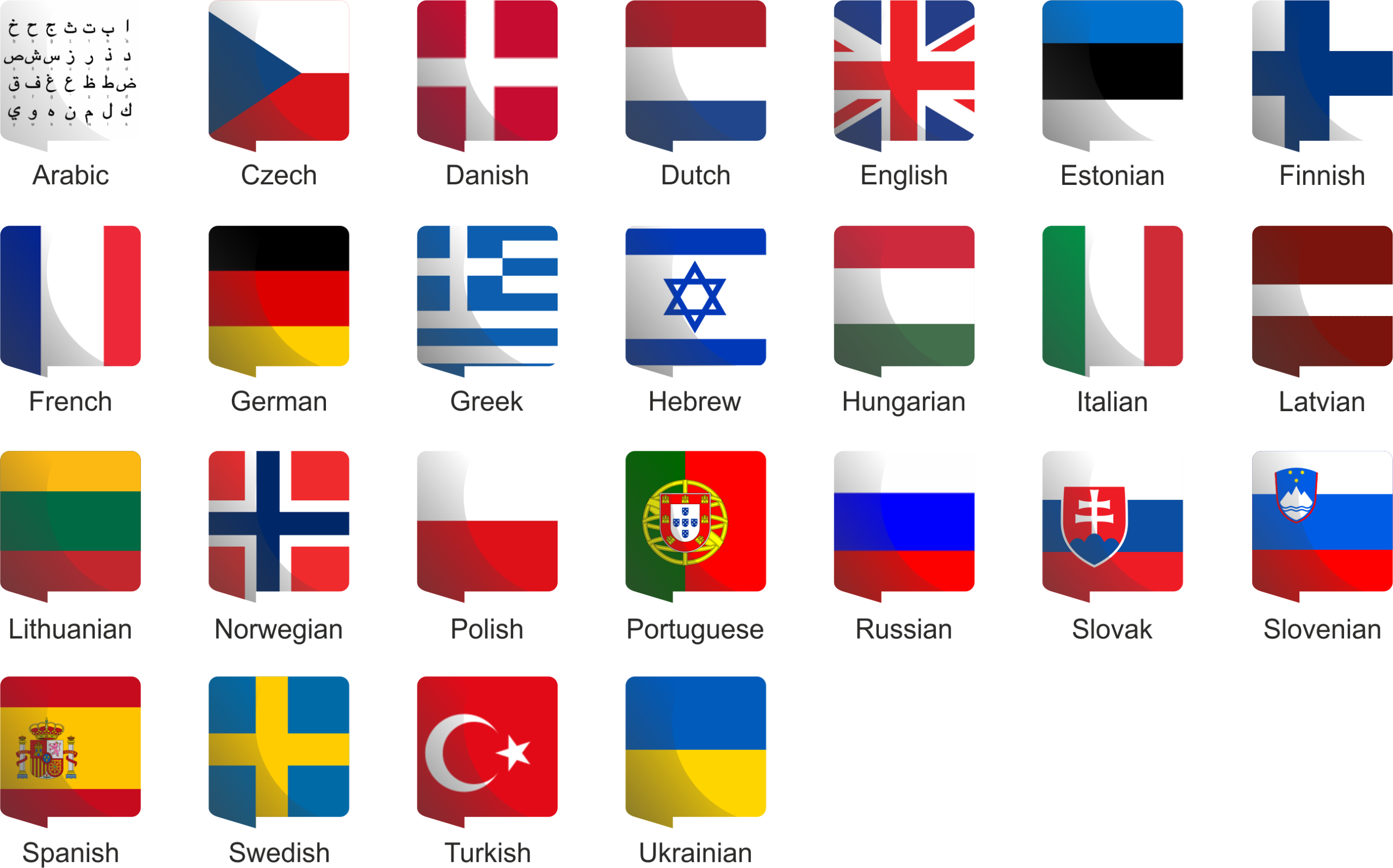 Sections in tests





The aspects of tests that can be customized:
number of sections and questions;

forms of oral verification (online, phone, Skype, WhatsApp);

specified writing task and speaking question;

communication and additional information for test taker.

What is FOCUS? It's language audit tool created by Skrivanek language school in order to test language proficiency online, in the most effective way. It supports Polish and international companies in recruitment process and regular language proficiency testing of employees.
Jeśli jesteś zainteresowany współpracą, chcesz dowiedzieć się więcej na temat naszych rozwiązań językowych lub sprawdzić,
czy są one odpowiednie dla Ciebie i Twoich pracowników zadzwoń lub napisz do nas!